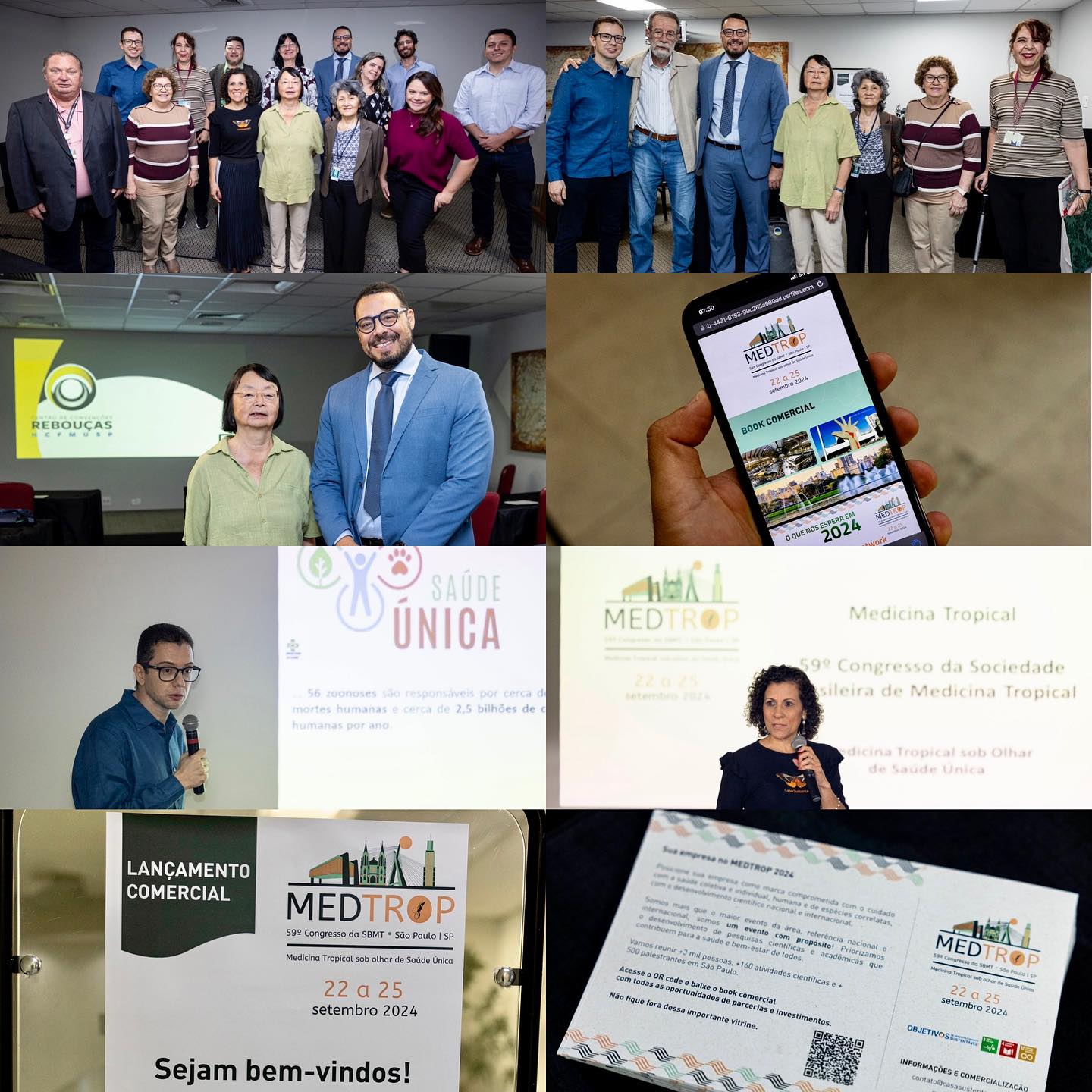 On the afternoon of this Tuesday, August 22nd, the commercial launch of MEDTROP 2024 took place, which will take place in São Paulo, at the Rebouças Convention Center, between September 22nd and 25th.
The organizing committee presented some actions and has already placed MEDTROP in the showcase of potential sponsors.
The 59th edition of the Congress of the Brazilian Society of Tropical Medicine has the motto "Tropical Medicine from the perspective of Unique Health".