---
Malaria: Burundi outbreak reaches epidemic proportions
Burundi is experiencing one of the most drastic public health situations in its history, prompting WHO to warn of the risk of spreading across borders
11/09/2019
Since late 2018, Burundi has seen a progressive increase in the number of malaria cases in the countrys 46 districts. By 2019, more than 6 million cases have been reported and the death toll is approaching 2,200. To get an idea of the size of the epidemic, week 30 (ending July 28) reported 171.150 new cases and 56 deaths – compared with the same period in 2018, an increase of 220%. Week 32 (ended August 11) reported 112,092 cases and 66 deaths. The numbers show that there was a 129% increase in the number of reported cases in week 32 of 2019 compared to week 32 of 2018. More than half of the new cases were reported in Buhiga, Cibitoke, Kibuye, Gihofi, Gitega, Makamba, Kinyinya, health districts of Giteranyi, Ngozi, Nyabikere and Cankuzo. Malaria has been a scourge in Burundi in recent years. According to World Vision International, between 2015 and 2017, more than 19.7 million cases were reported. With a population of 11.5 million, that is to say that almost all Burundians have been struck twice in those two years.
Burundi is one of the poorest countries in Africa and has been going through a difficult socioeconomic crisis since 2015. In addition, in April a cholera epidemic was declared. The population faces great difficulties due to the lack of goods and especially medicines and fuels. The malaria epidemic also comes amid efforts to prepare to respond to threats from the current Ebola outbreak in neighboring Democratic Republic of Congo (DRC). According to the World Health Organization (WHO), the response to the malaria epidemic in Burundi needs to be reinforced with more technical, logistical and financial resources from donors and partners. Another problem that national and international organizations fear is the possibility of this major outbreak crossing the borders for the neighbors of the Great Lakes Region, Democratic Republic of Congo, Rwanda or Tanzania.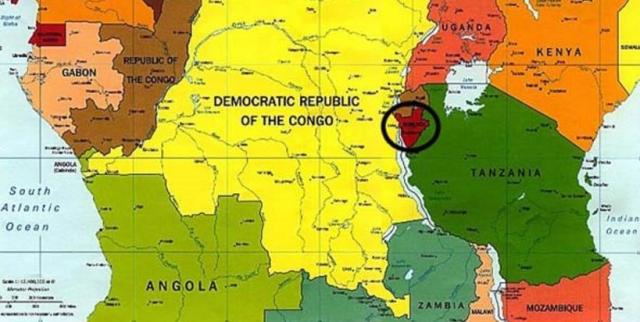 Malaria is endemic in most of the country and transmission occurs year-round with two annual peaks usually seen from April to May and November to December. Plasmodium falciparum is responsible for 81.6% of the infections, according to the Burundi Demographic and Health Survey (DHS) III from 2016-2017. According to the WHO, the incidence of malaria in Burundi has significantly exceeded the levels expected for this time of the year, with a high number of districts in epidemic stages. Low use of protective measures (long-lasting insecticide screen coverage is below 50% after the last distribution campaign in 2017); low population immunization as a consequence of high mobility, especially for mountain populations, where malaria usually has low transmission; Climate change and vector ecological and behavioral changes (increased vector density and feeding habits – biting both indoors and outdoors, as well as increased aggressiveness) are implicated as factors responsible for the high incidence of malaria cases.
Public Health Actions
The National Malaria Taskforce, led by the Ministry of Health with support from the WHO and partners, continue to meet weekly to review the situation and adapt strategies to respond to the malaria epidemic, and actions include:
– An updated national response plan is being assessed by all stakeholders;
– Comprehensive epidemic investigations and an assessment of control activities (conducted by the Ministry of Health with support from WHO and partners);
– Distribution of long-lasting insecticidal screens is ongoing as part of routine immunization and antenatal care programs;
– Case management is being conducted in all health facilities free of charge, while some health districts are using mobile clinics to bring case management closer to communities. Mobile clinics are operating in 20 of the 46 health districts;
– A post-intervention entomological survey has been conducted in the health districts of Buye, Kiremba, Ashoho and Muyinga after residual insecticide spraying. Findings are being complied to inform control activities;
– An assessment of the therapeutic efficacy of antimalarial drugs (artesunate-amodiaquine) is ongoing at sentinel sites in Bujumbura northern town hall, Buhiga, Mutaho, and Nyanza Lac health districts.
-Awareness campaigns and promotion of preventive activities are underway, using radio broadcasts or carried out by community health workers.
It appears that the number of cases reported by the end of this epidemic is expected to exceed 2017, during which the country reported more than 6 million cases and 2,752 deaths.…