---
Our warmest wishes for the holidays for our dear friends and partners of the BSTM
The BSTM is thankful for the opportunity to have you as part of our history and for your contribution for our success in 2018
10/12/2018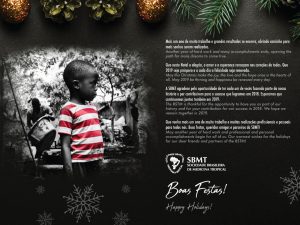 Another year of hard work and many accomplishments ends, opening the path for more dreams to come true. May this Christmas make the joy, the love and the hope arise in the hearts of all. May 2019 be thriving and happiness be renewed every day.
The BSTM is thankful for the opportunity to have you as part of our history and for your contribution for our success in 2018. We hope we remain together in 2019.
May another year of hard work and professional and personal accomplishments begin for all of us.
Our warmest wishes for the holidays for our dear friends and partners of the BSTM!…