---
Sistema de Informação em Saúde Silvestre permitirá monitoramento participativo de emergência de zoonosesWild Health Information System will enable participatory emergency diseases surveillance
26/08/2014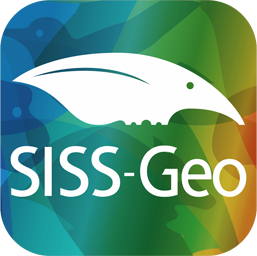 As mudanças ambientais geram impactos sobre a biodiversidade com repercussões importantes para a saúde. Com a simplificação dos ambientes, vetores e hospedeiros se aproximam das populações humanas em busca de alimento e abrigo ou deixam de ser controladas por seus predadores aumentando o risco de transmissão das zoonoses. Monitorar os agentes patogênicos que circulam na natureza ou nas bordas de ambientes rurais e urbanos, antes que cheguem as pessoas, é um desafio num país com as dimensões continentais do Brasil.
O Sistema de Informação em Saúde Silvestre – SISSGeo é uma ferramenta informatizada para o registro, em aparelhos mobile, de observações de animais no campo. Qualquer pessoa pode participar desse esforço de monitoramento – turistas, agricultores, guias de ecoturismo, observadores de aves, empreiteiros, técnicos e especialistas da saúde, meio ambiente e agropecuária.
A partir dos registros de animais observados e da informação de possíveis anormalidades (como feridas, comportamento estranho) e das características do ambiente onde foi feita a observação, o sistema gera modelos de alerta de ocorrências de agravos na fauna silvestre. Estes alertas a serem investigados pelos setores responsáveis e com apoio da Rede de Laboratórios em Saúde Silvestre e de especialistas confirmarão ou não os agentes patogênicos associados ao alerta. Estas informações serão disponibilizadas para os tomadores de decisão e a sociedade e são a base para o desenvolvimento de modelos de previsão, de modo que seja possível agir antes de que doenças acometam pessoas e outros animais.
O SISS-Geo é uma iniciativa do Centro de Informação em Saúde Silvestre – CISS da Fiocruz, espaço virtual de construção contínua, destinado ao tema saúde silvestre e humana a serviço da consolidação do conhecimento, ações e políticas que, em conjunto, possam fortalecer a conservação da biodiversidade brasileira, a melhoria da saúde humana e de todas as espécies e boas práticas para o desenvolvimento sustentável.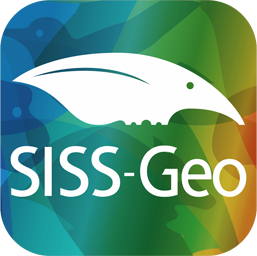 Environmental changes impact biodiversity with relevant health consequences. As environments simplify, vectors and hosts come closer to the human populations seeking food and shelter or cease to be controlled by their predators increasing the risk of transmitting zoonosis. Monitoring the pathogenic agents that live in the wild or at the edges of rural and urban environments, before they reach people, is a challenge in a continentally large country as Brazil.
The Wild Health Information System – SISSGeo is an automated tool to register, in mobile devices, the observation of animals in the field. Any person can join the surveillance effort – tourists, farmers, ecotourism guides, bird watchers, contractors, health, environment and animal agriculture technicians and experts.
From the records of the observed animals and the information on possible abnormalities (as wounds, unusual behavior) and the environment attributes, the system creates alert models for changes in the wild fauna. These alerts will be investigated by the responsible sectors supported by the Laboratory Network in Wild Health and experts will confirm whether or not the pathogenic agents are associated to the alert. These information will be disclosed to the decision makers and the society and will be basis for the development of forecasting models, in a way it is possible to act before the diseases strike people or animals.
The SISS-Geo is an initiative from the Wild Health Information Center – CISS from Friocruz, a continuously constructed virtual environment, dedicated to the human and wild health themes, at service of the knowledge consolidation, actions and policies that, together, may strengthen Brazilian biodiversity conservation, enhance health for humans and all other species and good practices for the sustainable development.

…