---
Treatment for dogs with VL with Milteforan® is authorized
The drug will be marketed starting January 2017
04/10/2016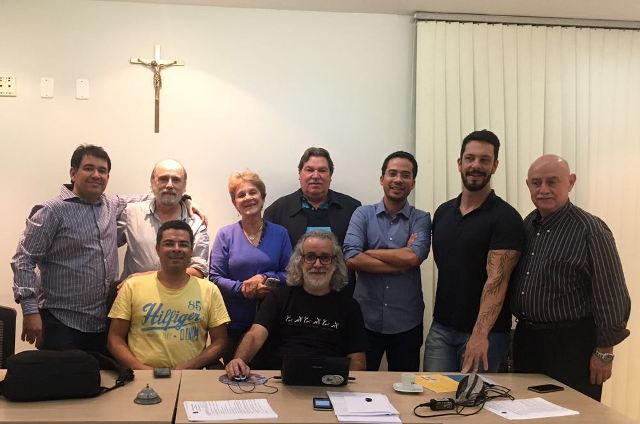 During the near 103 years of Visceral Leishmaniasis history in the Americas, Veterinary Medicine has evolved very much, especially regarding diagnosis and prevention. The encounter of an exclusively veterinary use drug, registered at the Agriculture, Livestock and Supply Ministry (MAPA), with clinical and laboratory effectiveness and, overall that blocks a transmission is an important milestone to close a discussion that already lasts over 60 years. The medication will begin to be marketed in January 2017.
Miltefosine is a drug used for Canine Visceral Leishmaniasis treatment in Europe since 2007, commercially sold as Milteforan® (Virbac Laboratory). In early 2010, the laboratory requested the MAPA and Health Ministry an authorization to perform an experimental study to assess its effectiveness in dogs in Brazil. However, the request was denied and the project was temporarily suspended. In early 2013, another study protocol was presented, after being authorized by the Agriculture Ministry, an experimental kennel was build complying with all safety rules requested for its beginning, and the study ended in 2014. The report was submitted for approval in 2015 and only in August 2016, the drug was released.
The interministerial ordinance ANVISA-MAPA 1426 of 07/11/2008, forbids the treatment of dogs with Visceral Leishmaniasis with human-use drugs (Amphotericin B, Lipossomal Amphotericin and Antimonate) or any other drug not registered in the MAPA, signed Dr. Fábio dos Santos Nogueira, Veterinary doctor, who lead the researches along with Dr. Ingrid Menz and Dr. Márcio Moreira.
Dr. Fábio dos Santos Nogueira and Dr. Ingrid Menz are members of Brasileish – Study Group in Animal Leishmaniasis, along with doctors Vitor Márcio Ribeiro, André Luís Soares da Fonseca, Manfredo Werkhauser, Paulo Tabanez, Sydnei Magno da Silva, Filipe Dantas-Torres, Octavio Estevez and Antônio. This group, that regularly gathers to discuss works and researches involving Animal Leishmaniasis in the Americas, constantly seeks ways to advise its members in researches that contribute to advances in controlling and handling the disease. The result of the research has full support from BRASILEISH and confirms the given guidance about CVL in Brazil.
The product will be sold as a controlled substance, according to IN 25/MAPA. In order to acquire it, all commercialization chain should be fully regulated according to the Integrated System of Agricultural Products and Establishments (SIPEAGRO), at the Agriculture Ministry. This demand is not valid for owners of dogs in treatment, which will be entered in a smartphone-enabled web system, so the drug use can be controlled.
Joint Tech Note nº 001/2016 MAPA/MS allowed the Agriculture Ministry to issue the products final registry to Virbac, according to the message below, addressed to the companys responsible:
Your PRODUCT REGISTRY request was AUTHORIZED.
I hereby announce the registry for a product called MILTEFORAN 2% ORAL SOLUTION FOR DOGS informing the registry issue was based on Federal Agricultural Fiscal Statements and the Health Ministry, in compliance with the Art. 3 of the Interministerial ordinance 1426 of July 11, 2008, through the joint Tech Note nº 001/2016 – MAPA/MS.
Brazil was the only country forbidding treatment of dogs with CVL
Dr. Nogueira, who dedicated 18 years of his life to give dogs with Visceral Leishmaniasis a better life quality, explains the delay approving this kind of drug happens because the Health Ministrys greatest concern is parasite resistance, since it is a re-emerging disease in plain expansion, and that has few available formulations for Human Visceral Lesihmaniasis treatment.
It was important to determine the role of the dogs treated in the diseases epidemiology. Few studies in Brazil were conducted seeking to assess the infectivity of these animals when treated, using xenodiagnosis. This study, besides the xenodiagnosis used for every animal that joined the study group, we used real-time polymerase chain reaction (rt-PCR) with skin tissue to quantify the parasite load, he said.
For the researcher, the release of this formulation specific for animals, besides closing an important legal discussion, allows a better life quality for his patients. It is worth reminding the treatment with this drug does not violate the quoted ordinance that forbids dog treatment with human medications, he stresses.
Certainly animal owners are very happy to know that researches and results regarding canine treatment are advancing.…